Multifunctional eye drops long lasting lubrication and reparing action - Also suitable for contact lenses wearers and even while wearing contact lenses
It provides hydration, lubrication and restoration. It restores the tear film stability in case of dry eye. It also sooth from eye redness and dryness caused by environmental factors, abnormal lacrimation following inflammation or chronic blepharitis and by eye surgery or eyelid aesthetic surgery.
For day and night-time use.
Ingredients
Cross Linked Sodium Hyaluronate 0.4%
Use cases
From moderate to severe dryness and discomfort
Format
10 ml preservative-free bottle
Features
Class IIb
CE-marked Medical Device
Preservative-free
Sterile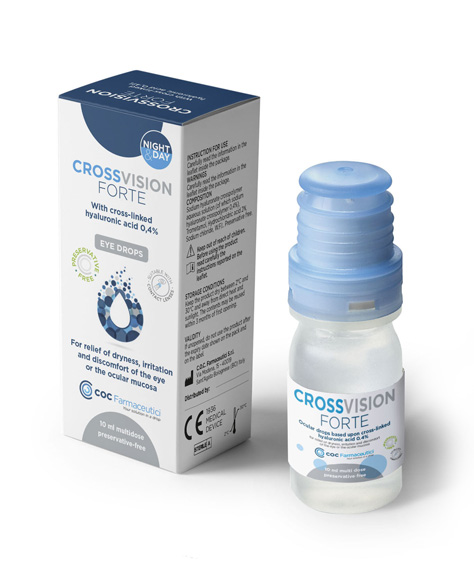 This product is available also in other formats